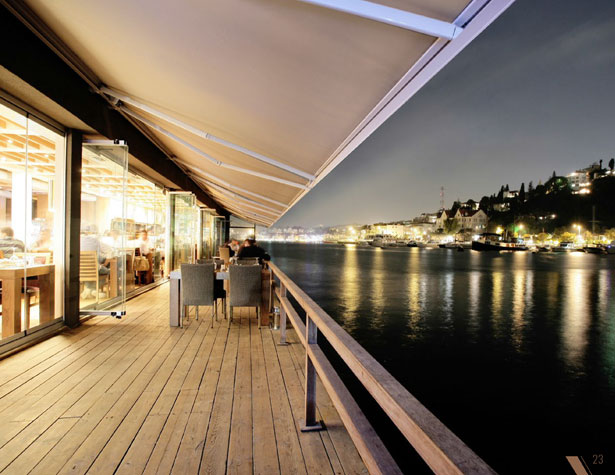 9 Compelling Reasons to Install Retractable Awnings in Your Home
Retractable awnings, usually referred to as adaptable shade options, subtly improve the curb appeal of any house. These attractive and useful additions provide several benefits, making them a great investment for house owners looking to upgrade their living rooms and outside areas. The installation of retractable awnings proves to be a wise option, both in terms of practicality and aesthetics, as we shall explore in the following discussion of nine convincing reasons.
Protection from Harsh Sunlight
Retractable awnings are an efficient way to shield your outdoor furniture and your home's interior from harmful UV radiation. Their adjustable angles and versatile features make them an ideal choice for providing effective shade. From sunrise till night, outdoor living is more comfortable thanks to the adjustable degree of shade. This protective barrier helps to maintain a cooler indoor climate, eliminating the need for excessive air conditioning while also protecting your furnishings from any harm. When trying to design enticing outdoor sanctuaries, homeowners might find a flexible answer in retractable awnings. These retractable awnings may be easily put over a variety of spaces, providing adequate shade and protection from the sun's rays, whether you're relaxing on the patio, enjoying a delicious meal on the deck, or basking by the pool. By simply pressing a button, you can effortlessly expand or retract the awning to control the level of shade you desire. This allows you to enjoy your outdoor space no matter what the weather is like.
Enhanced Curb Appeal
Retractable awnings are a beautiful external house decoration since they come in such a wide variety of alluring hues, mesmerising patterns, and alluring forms. These magnificent additions have the amazing ability to blend in with the rest of your design, bringing a vibrant pop of colour to dull facades. Retractable awnings may be tailored to fit your home's architectural style, adding to the visual appeal of the property as a whole. Installing a retractable awning on your property can increase the resale value of your home and provide a better return on investment if you decide to sell. These stylish and useful additions help to create an exterior that radiates visual attractiveness, making an enduring impression and maybe raising the value of your exclusive house.
Energy Efficiency and Cost Savings
Effectively limiting the sun's rays and minimising heat flow into your home are retractable awnings. By reducing the strain on your air conditioning system, this natural cooling effect lowers energy expenses. Retractable awnings are able to control sunshine and shade, which helps maintain a pleasant internal temperature and reduces the need for artificial cooling. This results in considerable energy savings and a smaller carbon impact.
Furthermore, by minimising the need for excessive artificial lighting, retractable awnings provide an additional benefit in energy efficiency. In addition to reducing glare, its extensive covering allows natural light to enter windows. The result is a well-lit area, which reduces the need for additional lighting during the day and results in power cost savings.
Protection from Rain
Beyond just offering shade, retractable awnings may also perform as dependable shelters during unplanned downpours. This exceptional quality allows you to enjoy your outdoor retreat even when the weather turns bad, allowing you to use your patio or deck without interruption all year round. With this extra protection, you may enjoy outside entertaining or quiet time without worrying about getting wet.
It is worthwhile to think about spending money on retractable awning types that have integrated water management systems to maximise their rain protection capacities. The risk of collection and subsequent damage is reduced by these innovative technologies' excellent channelling of rainfall away from the awning. By seamlessly integrating the benefits of shade and rain protection, retractable awnings present a versatile solution that caters to year-round outdoor bliss.
Prolonged Lifespan for Outdoor Furniture
Outdoor furniture's fading and deterioration over time can be sped up by continuous exposure to sunshine. The existence of retractable awnings, however, offers a powerful barrier that successfully protects your furniture from direct sunlight and increases its longevity. You may prolong the brightness and longevity of your outdoor furniture for a longer period of time and enjoy it for many years by reducing the negative effects of sun damage.
Additionally, retractable awnings provide an extra layer of defense, defending your furniture from things like rain, wind, and dust. Your outdoor furniture will remain in perfect condition thanks to our all-encompassing defensive system, necessitating less frequent repair and thus saving you money over the long run. With retractable awnings as your trusted allies, you can revel in the assurance that your outdoor furniture will withstand the test of time, retaining its allure and functionality.
Customisability
With so many choices for customization, retractable awnings may be properly matched to the outside of your home and can be tailored to your own tastes. The retractable awnings may be customised in terms of size, design, and colour to perfectly complement the architecture of your home. There is a retractable awning choice to fit your style, whether you like a contemporary and sleek appearance or a more conventional design.
Retractable awnings provide a variety of installation choices in addition to a variety of customisation options. They may be fixed to many different surfaces, such as walls, roofs, and even free-standing buildings. With this versatility, you can make the most of your outside space and design spaces that are practical for entertaining, dining, and relaxing.
Easy Maintenance
Retractable awnings are a low-maintenance improvement to your house that eliminates any possible inconveniences. They may maintain their flawless appearance by only needing the occasional washing with soap and water to keep them in top shape. The materials used in retractable awnings are frequently strong and stain- and mildew-resistant, ensuring their endurance and lowering the need for routine maintenance.
Retractable awnings have the significant benefit of being adjustable. When there is bad weather, such as a lot of rain or wind, the awning can be lowered to protect its structural integrity. This preventative measure maintains the awning's long-term durability and assists to ward against any harm. Following the manufacturer's instructions and performing routine checks of the awning's parts also help to maintain its quality and extended lifespan.
Increased Outdoor Living Space
Retractable awnings enable you to organise gatherings, spend more time outside, and take full advantage of the outside attractiveness of your home. They also enlarge your outdoor living area instantaneously. To make your outdoor space a genuine extension of your home, you can add additional shade and protection and create a welcoming and comfortable place for family and friends.
The ability to change your outside space into a functional workspace is made possible by the use of a retractable awning. A comfortable reading area, an outside kitchen or a bar may all be constructed. Because retractable awnings are so versatile, you may modify your outside area to suit your changing requirements and tastes.
Improved Privacy
Retractable awnings provide your outdoor space more seclusion in addition to providing shade and shelter. The retractable awning's covering provides a private and cosy setting, whether you're having a family meal, reading a book, or just unwinding. You may take full advantage of your outside area while feeling protected from neighbours and bystanders thanks to this privacy feature.
Consider including side curtains or screens into your retractable awning design to further provide seclusion. These extra components offer more privacy and cover from prying eyes and may be simply fitted to the retractable awning. Retractable awnings provide you the freedom to choose the degree of seclusion, enabling you to achieve the ideal harmony between openness and intimacy in your outdoor space.
CONCLUSION
For homeowners wishing to increase their home's utility, appeal, energy efficiency, and outdoor living area, retractable awnings, like those provided by Palmiye, provide a variety of advantages. These flexible and unique awnings provide seclusion, shade, better curb appeal, security, and the opportunity to expand outdoor living spaces. Homeowners may quickly transform their outdoor space into a refuge for recreation, leisure, and quality time with loved ones with the help of Palmiye's experience in designing outdoor spaces that inspire peace and joy. Homeowners may boost the appeal of their outside area and the value of their house by investing in Palmiye retractable awnings. You may rely on Palmiye's experience to turn your outside area into a tranquil oasis of beauty and utility, creating a lovely outside space.